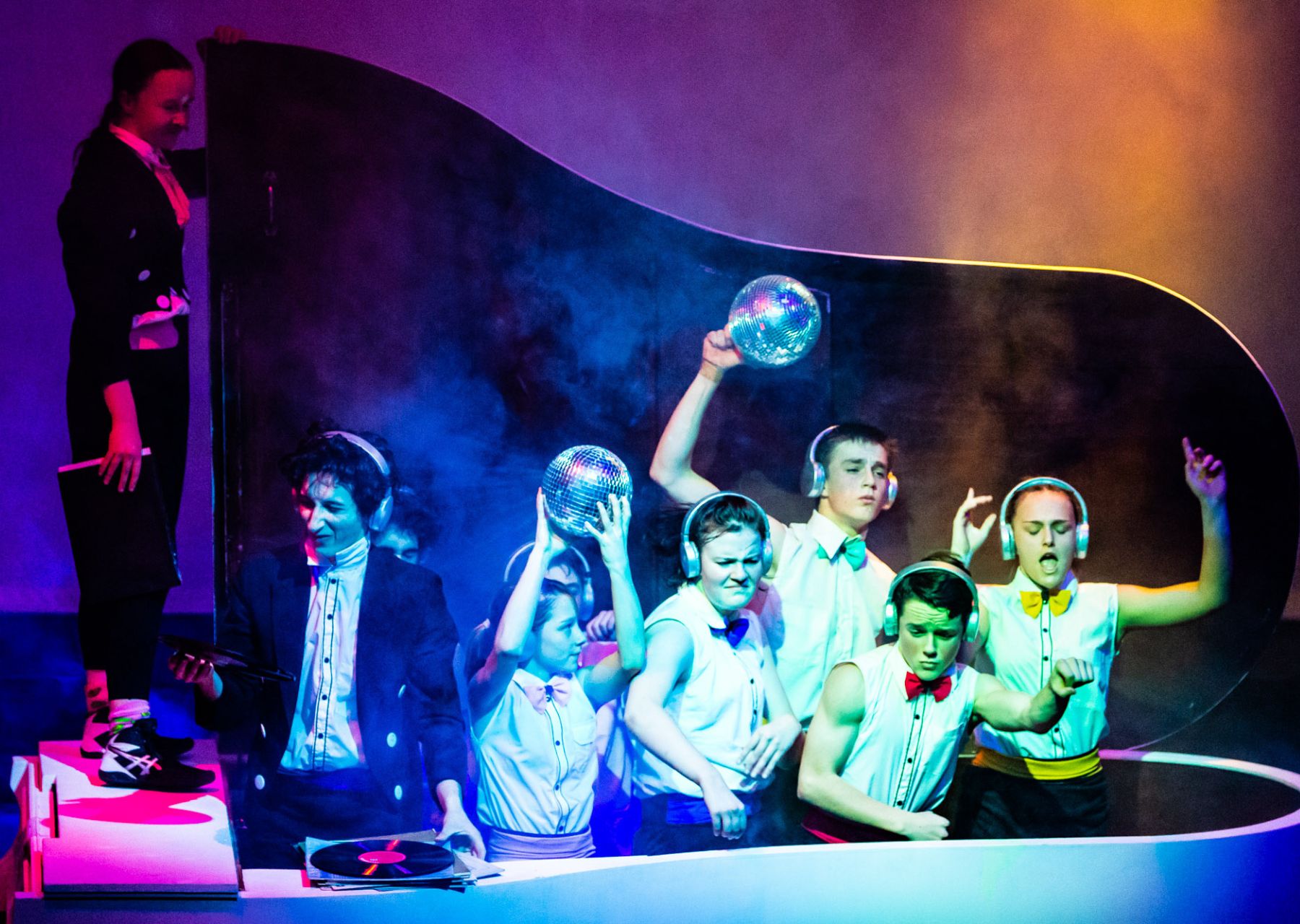 May 1, 2022
FLYING FRUIT FLY CIRCUS HEADS TO SYDNEY OPERA HOUSE
---
NEW WORK TEMPO TO PREMIERE AT SYDNEY OPERA HOUSE THIS JULY
The Flying Fruit Fly Circus, Australia's National Youth Circus will return to the Sydney Opera House this July to premiere their latest work TEMPO, directed by Jake Silvestro.
When the orchestra hasn't shown up and the audience is waiting, call the Flying Fruit Fly Circus! TEMPO features an ensemble of young performers aged 11 – 18 years who will flip, juggle, balance and dive their way into your heart.
Tempo is a delightful world of fun, acrobatics and infectious tunes that exists despite the disruptions and cancellations of the last two years.

'No orchestra? No worries!' say the Fruities, 'How hard can it be?'.

The Fruities started building this show by jumping in, out and on top of a big white piano that sits centre stage for this show. It has been an incredible opportunity to work with them over the last year, to play and discover what this tailored-for-circus instrument has to offer. Aged from 11-19 these acrobatics are the future of Australian performing arts and Tempo will show you why!

Jake Silvestro, Director
The circus will premiere the show with a week long season at the Sydney Opera House, with a short 3 show preview season at The Cube Wodonga.
TEMPO
THE CUBE WODONGA
1 & 2 July 2022
SYDNEY OPERA HOUSE
10 – 16 July 2022