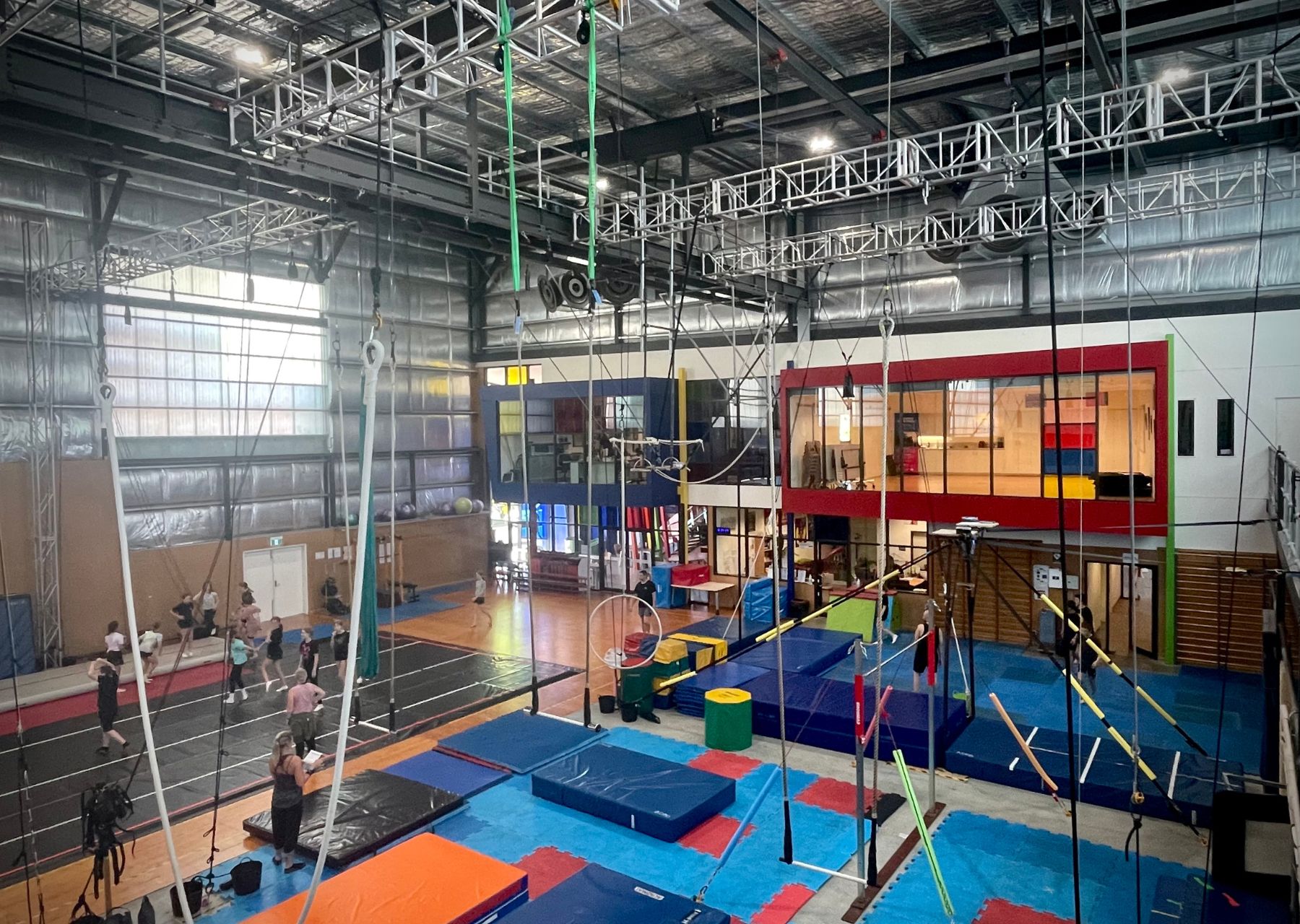 Training Hall
One of Australia's largest and best equipped circus training facilities, purpose-built as the home of the National Youth Circus. This is the hub of our circus with our full-time training program and public classes operating here. Availability is limited.
Floor space: 900sqm
Height: 12m (8.44m to the truss)
Rigging: Multiple options
Use is by invitation only, availability is limited.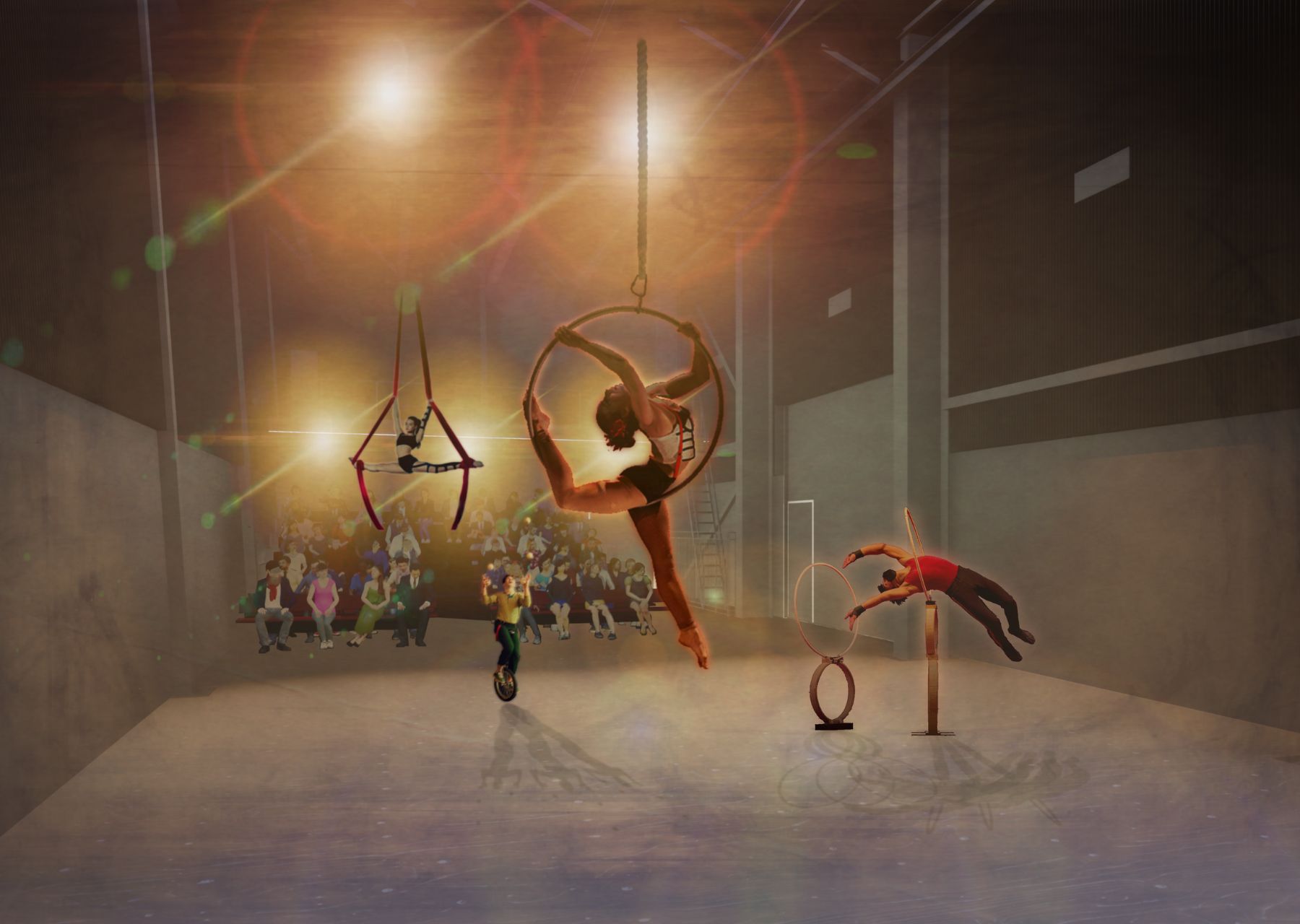 Borderville Theatre
Our studio theatre is a flexible, fully equipped black box space. It is connected to the Training Hall but also has separate audience and artist entrances.
This new venue opens in December 2023. Specifications will be updated as the building is finalised.
Floor space: 240sqm (with seating bank retracted)
Performing area: 10m wide, 16m deep, 8m high (wall to wall with seating bank)
Audience capacity: 110 – 74 retractable raked bench seating, plus 36 removable floor level benches
Rigging: Multiple points
Lighting: Range of high quality lighting equipment
Sound: High quality sound system
Video: Live streaming, filming and projection equipment
Dressing Rooms: 2 connected spaces that can open into one, max 12 people. Accessible toilet and shower.
Loading & Storage: Loading dock with flat floor access to stage and some storage space.
The Borderville is fully accessible for artists and audiences with no steps.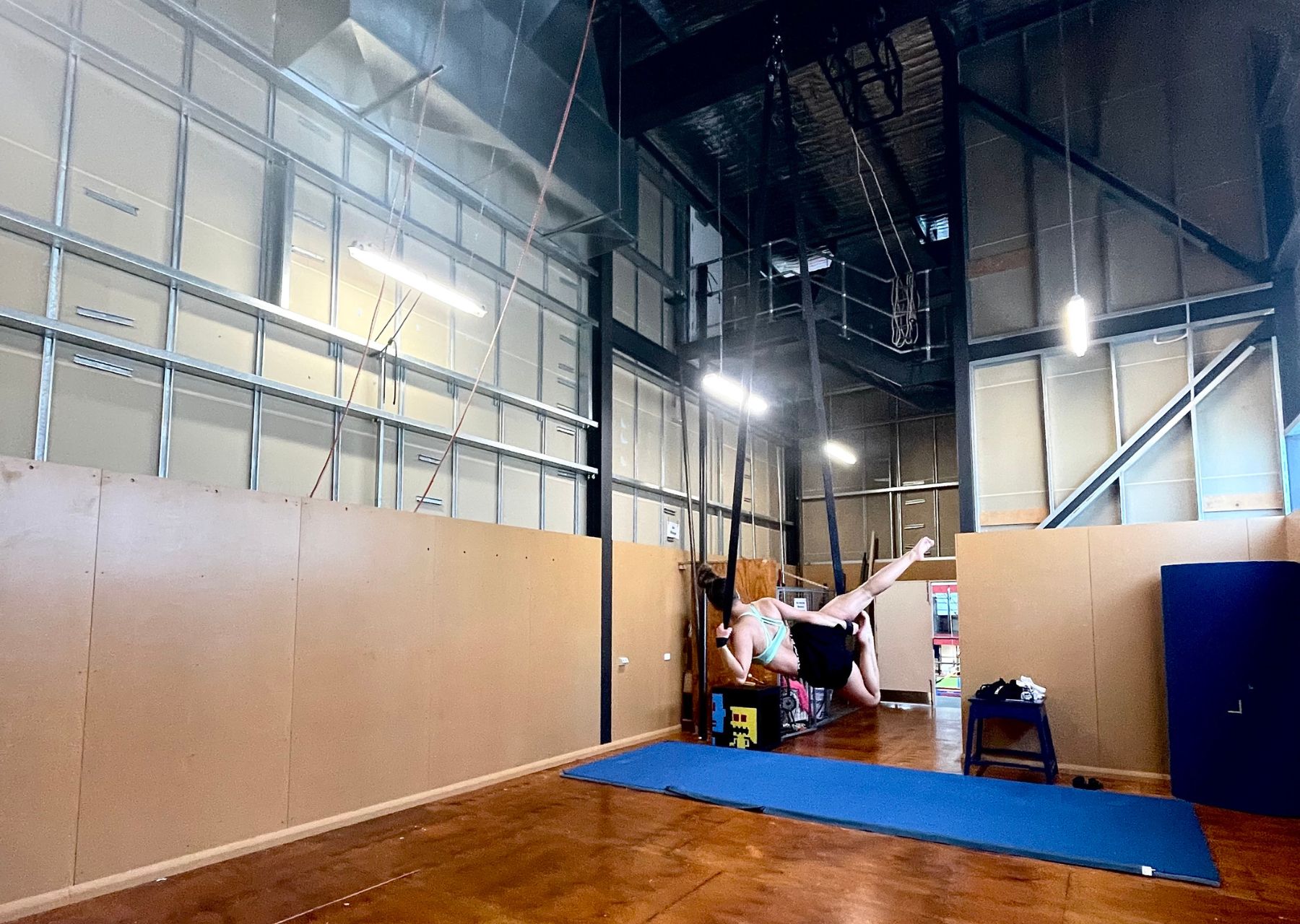 MRPG Studio
The MRPG is an intimate rehearsal studio with a high roof, making it suitable for aerials and acrobatics. It is on the first floor, accessed by stairs. Lift access is also possible via the Mickey Ashton Studio.
Dimensions: 6.2m wide, 9.64m deep, 6.7m high
Use is by arrangement.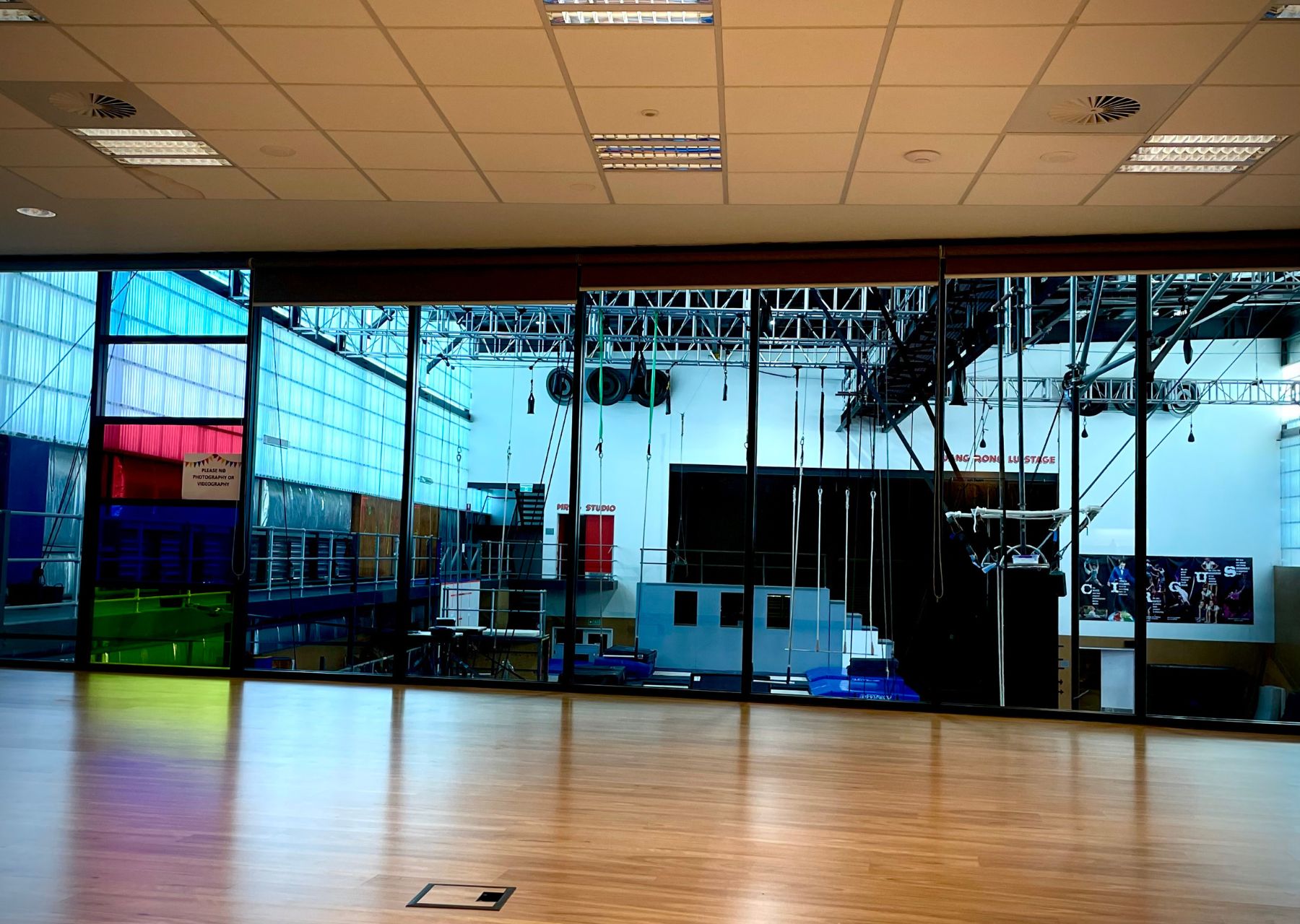 Mickey Ashton Studio
'The Mickey' is a multi-purpose room that can be used for rehearsals, classes and meetings. Floor to ceiling windows overlook the Training Hall or blinds can be lowered to make the room private. It is on the first floor, accessed by stairs or a lift.
Dimensions: 7.5m wide, 8.95m deep, 2.69m high
Kitchenette: Includes a sink with tea and coffee making facilities.
Hires
The Mickey Ashton can be hired as follows:
$60 per hour (minimum 4 hours)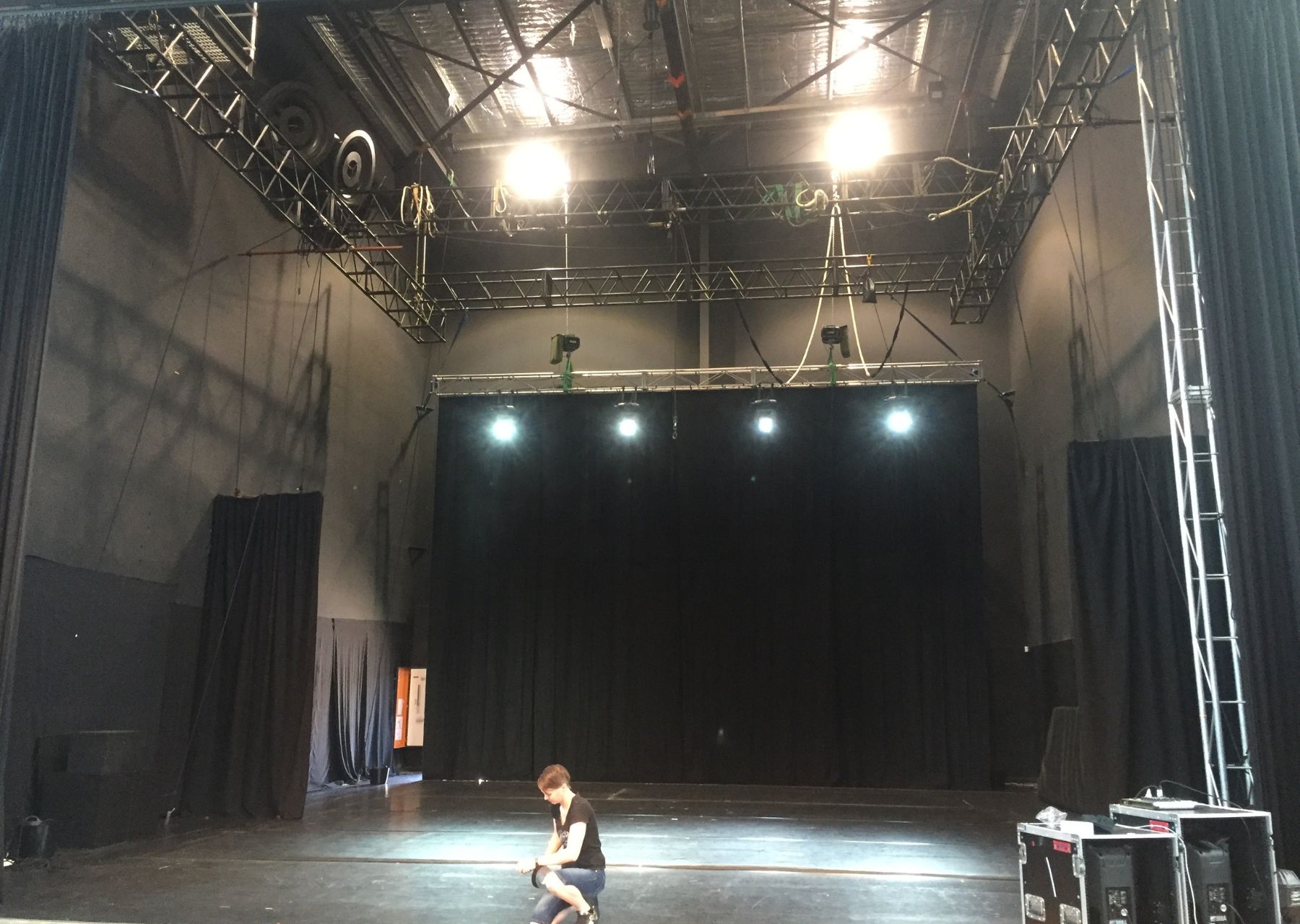 Guang Rong Lu Stage
A large black box stage and rehearsal space, separated from the Training Hall by black curtains, with a high roof providing for multiple circus apparatus and disciplines. Rigging is from 3 x trusses running the width of the stage at 8m and 3 x beams running the depth of the stage at 10.86m.
Capacity: Up to 50 depending on layout
Floor space: 11.88m wide, 13.98 deep, 10.86m high
Use is by arrangement.