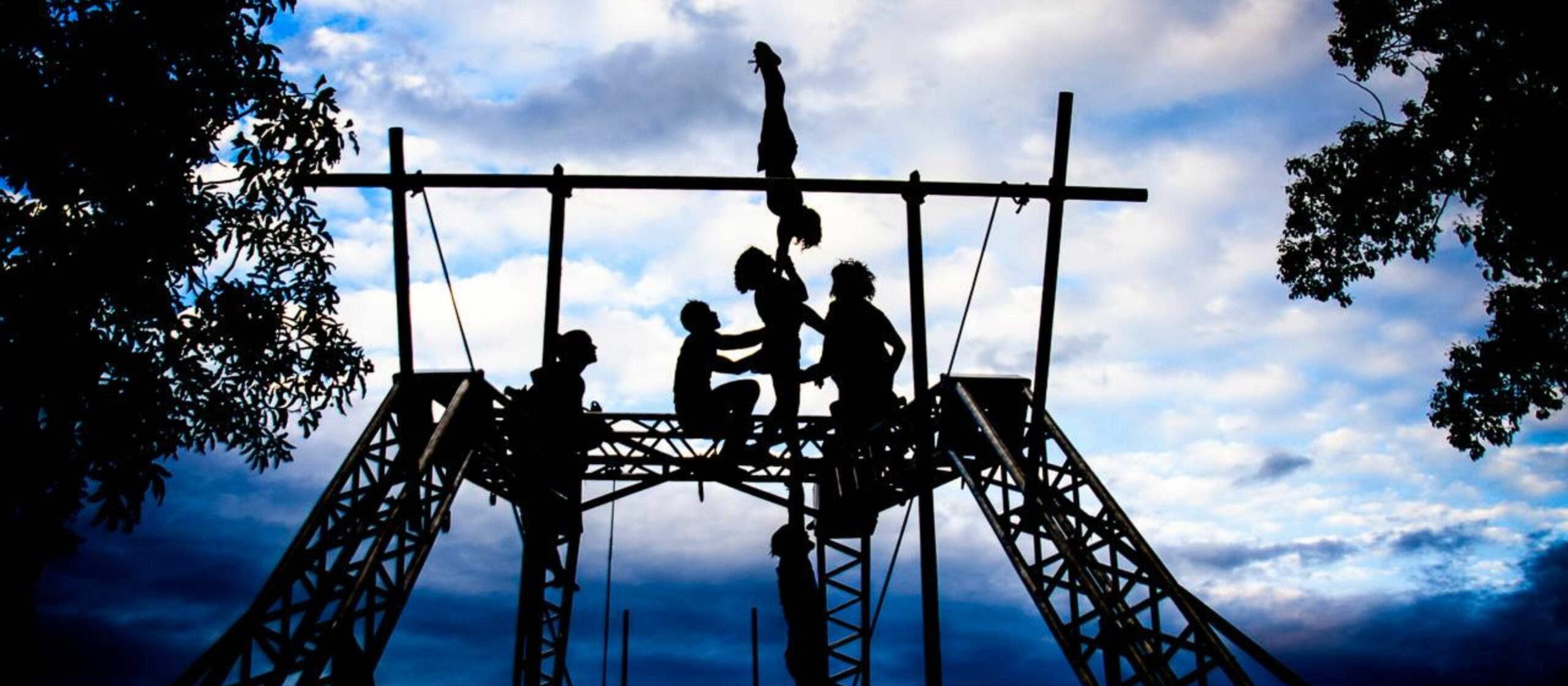 November 7, 2023
Circus on a budget at this year's Borderville
---
Circus is made to be shared and enjoyed, and we want everyone to be able to come along and experience the incredible creativity that is Borderville Circus Festival. This year's fantastic program includes a range of free events and affordable ticketed shows.
See the Flying Fruit Fly Circus perform a new high energy ensemble show at Wodonga's Junction Square on Friday 8 December and Saturday 9 December. Changes is inspired by the power of young people's voices to make a difference and bring about lasting change over the decades. Musical influences are drawn from the 70s, 80s, 90s and now. The show will be performed in three episodes, with other entertainment to be enjoyed by the whole family in between each act.
From 13 – 16 December Borderville will bring Gateway Island alive with three incredible circus companies performing in the amphitheatre and the Butter Factory Theatre. Tickets to The Long Pigs, Airborne and You & I are all $25 or under, or purchase a 3-performance pass to save a further 20%.
Image credit: Airborne, Mark Turner.