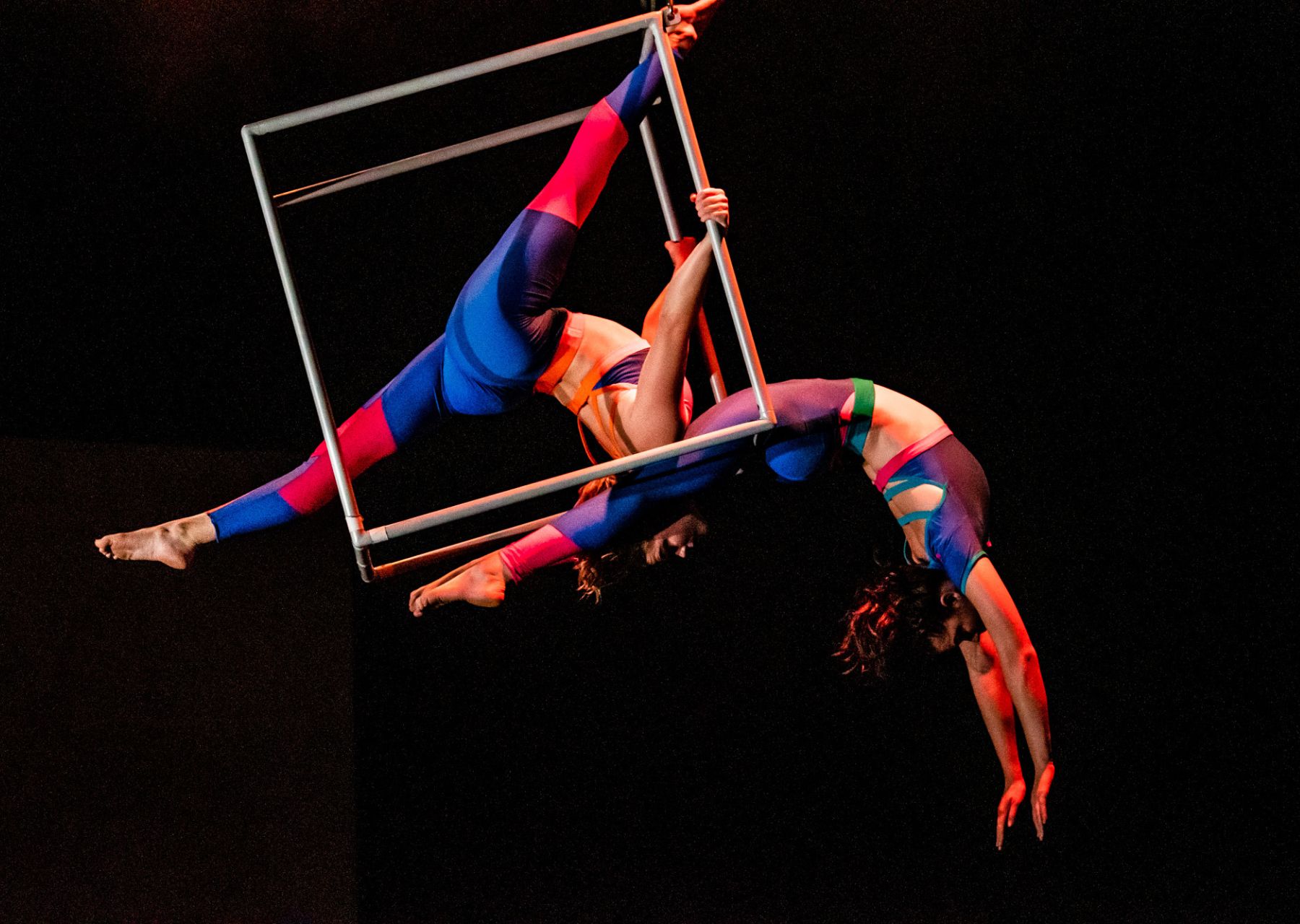 June 16, 2022
GIRLS WITH ALTITUDE TO HIT MELBOURNE
---
WORLD-FAMOUS FLYING FRUIT FLY CIRCUS RETURN TO ARTS CENTRE MELBOURNE WITH BRAND NEW FEMINIST SHOW, GIRLS WITH ALTITUDE
An all-female cast of young acrobats combined with visuals of political cartoons by renowned cartoonist and feminist Judy Horacek come to life in this brand new show Girls with Altitude from Australia's Flying Fruit Fly Circus from 16 – 17 September at Arts Centre Melbourne's Playhouse Theatre.
Flips, tumbles and acrobatic elegance from dizzying heights will wow audiences in this high scale production featuring the world-class circus skills of the all-girl cast who range in age from 10 – 18 years old.
By challenging the widely held preconceptions of circus being male dominated, the cast exude skill, strength, courage and humour proving that Girls with Altitude is a show for our time.
Directed by Anni Davey, this is a spectacular production with aspirational themes tackling all things from the environment to equality. Together, the young acrobats of the Fruit Flies propose new perspectives on the future using their famously exuberant mix of youthful energy and high-level circus skills.
Girl power mode has been activated so families can enjoy seeing ordinary kids doing extraordinary things.
Girls With Altitude has been supported by the Australian Government through the Australia Council, its arts funding and advisory body and by the NSW Government through Create NSW.

"Joyous, engaging and life-affirming"

Arts Hub
"Courageous acts, tenacious teamwork, humour and heart"

The Border Mail
Arts Centre Melbourne & Flying Fruit Fly Circus present
Girls With Altitude
Playhouse | 16 – 17 September 2022
Age recommendation: 6+
Duration: 70 mins, no interval
For more information visit artscentremelbourne.com.au
Image: Girls With Altitude 2022, credit Ian Sutherland