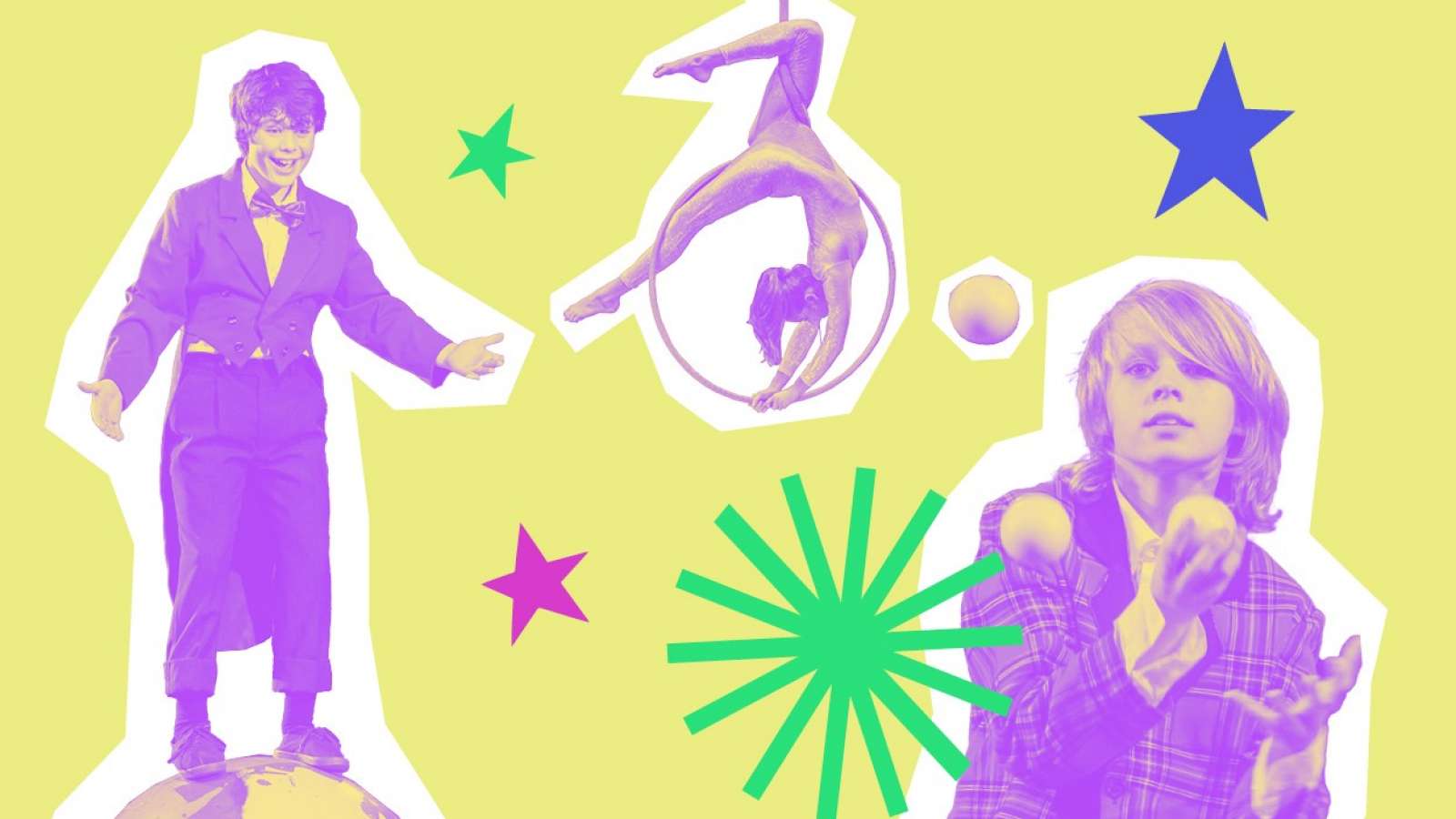 February 14, 2023
FLYING FRUIT FLY CIRCUS TO HELP SYDNEY OPERA HOUSE CELEBRATE 50 YEARS IN 2023
---
The Flying Fruit Fly Circus will hit the road again in July to premiere a new work, Spherical, at the Sydney Opera House, with exclusive sneak peek performances at The Cube Wodonga. Tickets are on sale now.
As part of an ongoing annual residency with the Opera House, this new show has been especially commissioned to help celebrate their 50th anniversary. Spherical is inspired by the sails of the Sydney Opera House, a spectacular engineering feat that has made this building the most recognised arts venue in the world. An ensemble of 12 young acrobats from the Flying Fruit Fly Circus will head to the big smoke to premiere this new work directed by Artistic Director Anni Davey.
"The wonderful thing about working with young people is that you have access to their enormous and unfettered imagination. Kids inevitably propose fresh and different ideas without the burden of adult habits and conditioned responses" said Artistic Director Anni Davey.
"The Sydney Opera House, even after 50 years, is still such a vibrant and refreshing take on architecture that completely upended ideas of what a cultural space should be. I am excited to bring the Fruit Flies exceptionally talented artists into this iconic space with a brand new show inspired by the vision of Jorn Utzon"
Alongside the launch of the performance seasons at The Cube Wodonga and Sydney Opera House, the Flying Fruit Fly Circus is pleased to announce a new three-year partnership with Hume Bank, supporting the development of new work at the circus.
"We are delighted to be partnering with Hume Bank who share our commitment to the local community" said FFFC CEO Richard Hull. "This partnership will help us develop new major productions for Sydney Opera House and touring over the next three years, giving our young acrobats life changing experiences while inspiring young audiences with their skill and passion. The message is clear, Albury-Wodonga is leading the future of Australian contemporary circus".
Stephen Capello, Hume Bank CEO said, "We are very excited to be investing in the future of contemporary circus and our community. Through partnering with the Flying Fruit Fly Circus to deliver these productions, we are supporting young acrobats in our region to not only develop their skills but share their craft with the world."
Spherical is presented by Flying Fruit Fly Circus, Sydney Opera House and The Cube Wodonga. The work is supported by Hume Bank.
SPHERICAL
The Cube Wodonga: 9 – 10 June
Sydney Opera House: 1 – 8 July
Age Recommendation: 5+
Accessibility: Wheelchair access, Companion Card