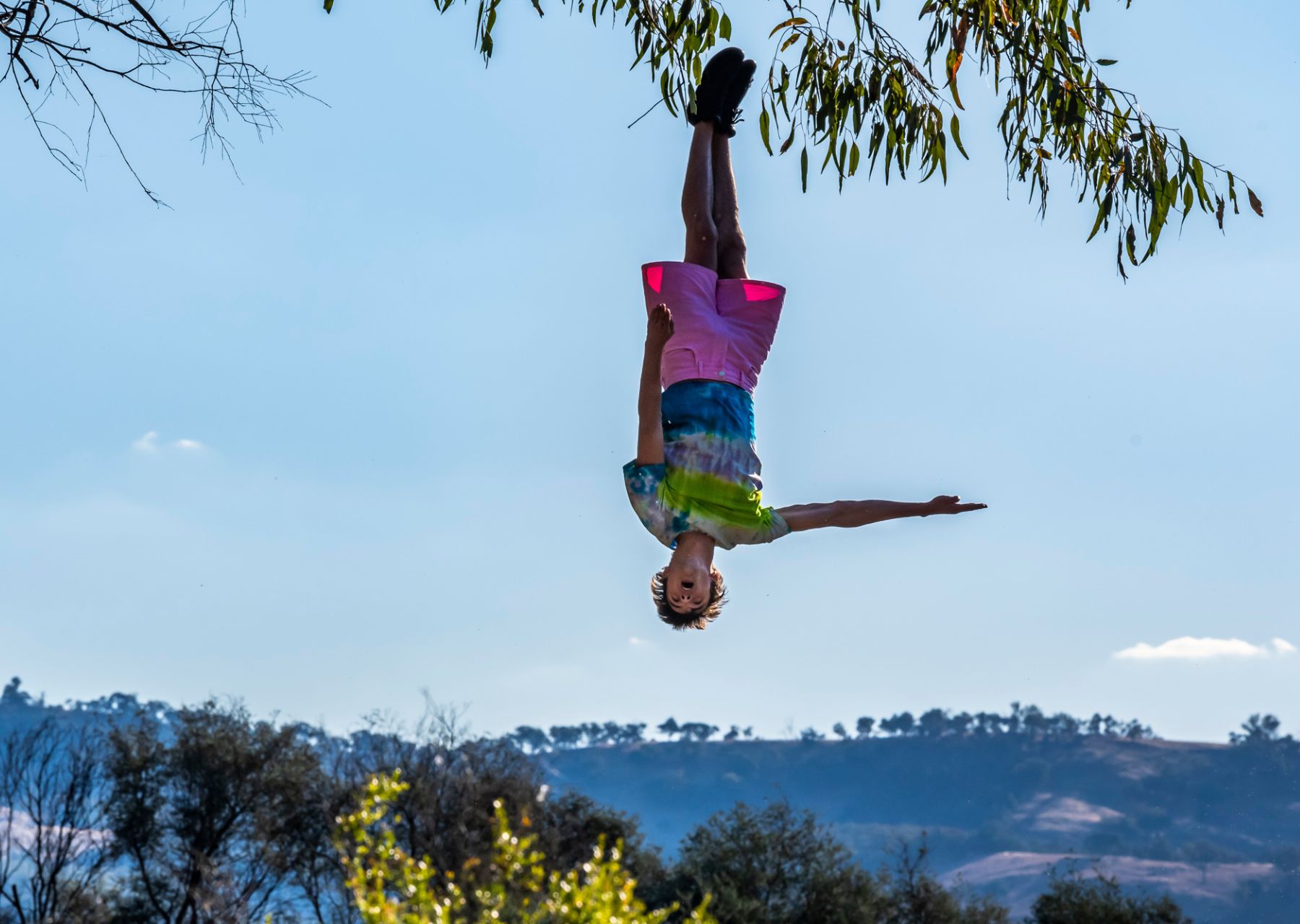 November 21, 2022
ONE WEEK UNTIL BORDERVILLE 2022
---
ONE WEEK TO GO TILL BORDERVILLE 2022 WILL OFFER FREE EVENTS ACROSS THE BORDER FOR THE FIRST TIME!
The acclaimed Flying Fruit Fly Circus' annual Borderville Festival is bringing the twin cities a live from Friday 2 December with outdoor extravaganzas in the heart of both CBDs.
Thanks to a new major partnership with both border councils these incredible performances will provide community access to their unique brand of ordinary kids doing extraordinary things this summer.
The centrepieces of this year's annual celebrations will be Circus in the Square, Parts I and II. These outdoor spectaculars will be a thrilling opportunity for local audiences to experience the world-renowned National Youth Circus unleashed, with multiple free shows for the whole family to enjoy. Part I will be performed in Wodonga's Junction Square and Part II, Albury's QEII Square.
Circus CEO, Richard Hull says "We've had an amazing year touring shows nationally and playing seasons in Sydney and Melbourne, but our home is Albury-Wodonga and our most important supporters are here. Thanks to a brilliant new cross-border partnership with AlburyCity and Wodonga Council, we're able to provide free shows in the main program of Borderville for the first time."
The festivities kick off with a collaboration between the Fruities and HotHouse Theatre that will give the infamous cabaret night Galah Bar a distinct circus twist. Other presentations include the always popular Grad Show, Circus Arts and Night Flies Showcases.
Borderville will come alive from 2 – 17 December, 2022. Full program is available at borderville.com.au
Borderville has been made possible by the generous funding provided by AlburyCity as part of the NSW Government Reconnecting Regional NSW – Community Events Program and the Wodonga Council.
"One of the most remarkable circus organisations in the world."

RRR Melbourne
Borderville Festival
2 – 17 December 2022
Full program at borderville.com.au