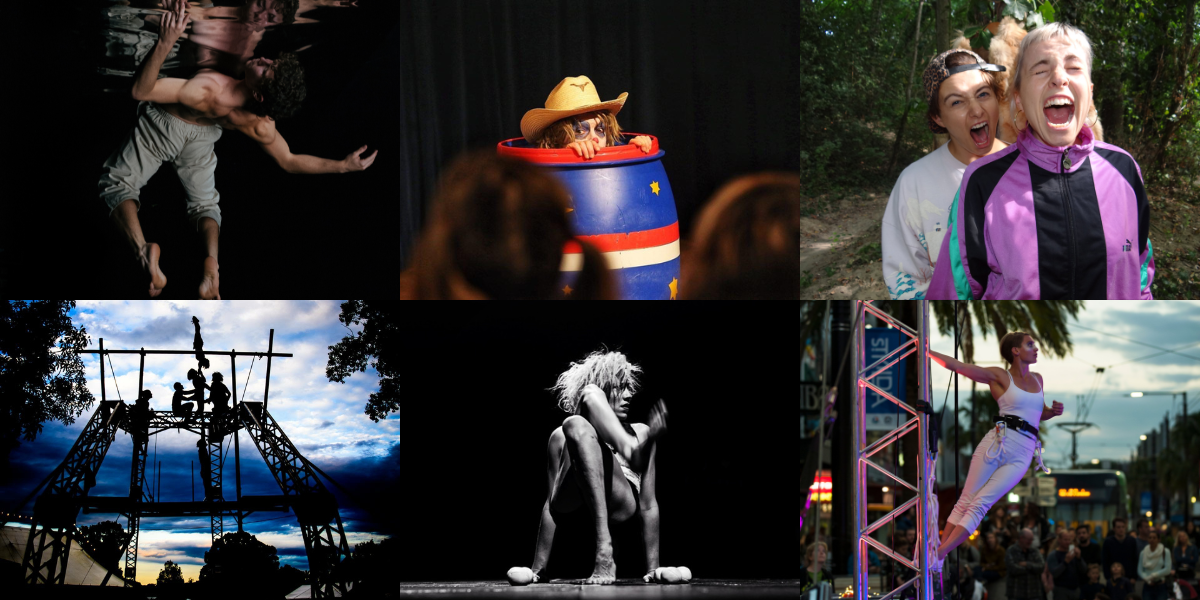 February 3, 2023
UNDER CONSTRUCTION 2023
---
The Flying Fruit Fly Circus is thrilled to announce that six new works will be developed by independent artists through the Under Construction residency program in 2023.
Under Construction provides independent circus artists with access to the Fruit Flies world-class circus facility in Albury, production advice and mentorship, accommodation in the regional city and seed project funding. Additional support has been provided to Victorian circus artists via the Australia Council for the Arts Victorian Circus and Physical Theatre Projects funding.
Artistic Director Anni Davey says "The Under Construction National Circus Residency program continues to grow, in our third year of offering these residencies we received an unprecedented number of quality applications, with circus artists really stressing their need for rehearsal space that is properly equipped and safe".
In 2023, six new works will be developed by individual artists and groups at Flying Fruit Fly Circus, which will explore diverse themes and forms, all building on how we define Australian contemporary circus.
The 2023 Under Construction residents are:
A Good Catch – Airborne
A Good Catch (Debra Batton, Sharon Gruenert and Spenser Inwood) will work with a cohort of ten intergenerational performers (aged 23 – 63) to continue the development of Airborne, a spectacular, humorous and inspiring performance set on a free-standing flying trapeze rig, creating a groundless habitat with a physical vocabulary that will communicate their concern for species diversity.
Jarrod Takle – TITAN
A solo interdisciplinary work meditating on the illusory nature of consciousness. Jarrod will combine his acrobatic experience with elements of physical theatre, contemporary dance and restrained stagecraft to conjure an other-worldly landscape where the body can shift, float and collide with elements real and imagined.
Nicci Wilks – Rodeo Clown
Nicci Wilks will work with director Susie Dee and writers Angus Cerini, Melissa Reeves, Patricia Cornelius and Wayne Macauley to develop a solo clown show exploring one of the most dangerous, traditionally male-oriented jobs on earth.
Olivia Porter – If the Shoe Fits
Imagine a character inspired by true crime murder podcasts, B grade 80's horror flicks, Pinā Bausch, The Young One's, Ralph Steadman and an unhealthy affinity with 'Patsy' from Absolutely Fabulous, and roll her into some weird Cindy Sherman/Cinderella type character trying to find her missing shoe.
One Fell Swoop – Tensegrity
A new work grappling with the idea of a community safety net: the network of systems, formal and informal, created by society to support the lives of its people. One Fell Swoop will create a new tensegrity sculpture and explore its use as an aerial apparatus and set of the work.
Steph & Camille Bontout-Mouat – Croquette, Corps, Cornichon
A duet performance exploring the transformation of the body through hand balancing, acrobatics and dance movement in a queer, retro aesthetic.